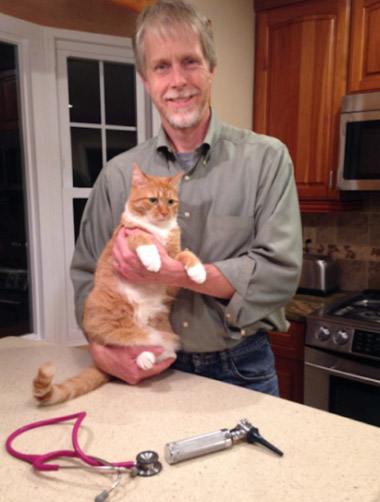 About House Calls
Please note: house call services are currently suspended due to COVID-19.
Villanova Veterinary Hospital offers house calls! This is a great option for pets that do not travel well or may become too anxious away from home.
Services offered during house call services include wellness/annual exams, vaccinations, and many problem-oriented exams, including end of life care.
We are able to offer house calls within 5 miles of the practice, with distance calculated using Google maps for a vehicle. If you are outside that area but require in home service, please contact us to discuss. The fee for house calls is determined by location and is in addition to the standard fees for exams and/or procedures.
If you are interested in a house call for your pet, please contact us via telephone (610-527-7387) or email (see form below).
Learn more about End of Life Care
Preparing for the House Call
During a house call, your pet must be confined to a small room, preferably a bathroom, before the time of the appointment. House call charges will still be applied if your pet cannot be caught or found. Additionally, we will not chase your pet or move furniture to retrieve your pet. If you have any questions or concerns, please contact us. We'll be happy to provide additional support and guidance before our scheduled visit.