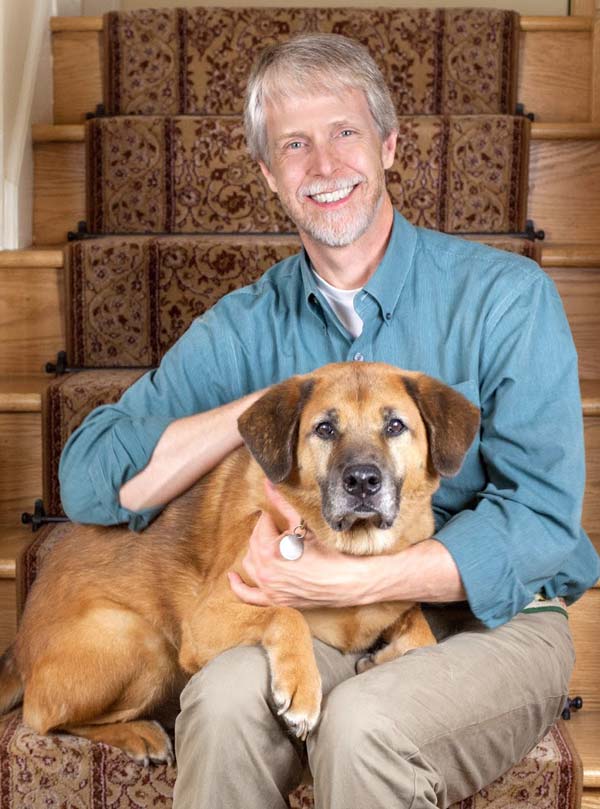 Welcome
---
Villanova Veterinary Hospital is a family-owned and operated practice, with no corporate involvement, unlike many veterinary hospitals today. The veterinary practice at 275 Matsonford Road has been a single-doctor facility since inception. The first animal hospital was opened by Dr. Fischer in 1964, and passed to Dr. Sanders in 1983. Dr. Gallagher purchased the property in late 2016 and after extensive renovations, opened Villanova Veterinary Hospital in late 2017.
After working many years at large veterinary clinics, Dr. Gallagher decided he wanted to open a smaller practice where he could offer more personalized service. At Villanova Veterinary Hospital, we schedule longer appointments to allow time for exams and to discuss any concerns the client may have about their pet. We enjoy getting to know our patients and their families.
---
I think Dr. Gallagher is the greatest Veterinarian I have ever come across. The staff are remarkable. Dr. Gallagher takes his time with pets and is very thorough and explains everything. I am so grateful for his care for my pets over many years and would recommend Dr. Gallagher to everyone.

Our experience with Dr Gallagher and his staff at Villanova Vet Hospital has been wonderful! He has a calm manner, which helps me as well as my dogs. He has been able to help our fur babies on several occasions and we are grateful. It is also exciting to see the new & state of the art changes at the clinic. We are so glad to be able to go to Villanova Vet.

Dr. Gallagher and his team are amazing and provide excellent care to our Bruno and Charlie. He has been available even after regular hours and also does house visits. Fully equipped and managed by dedicated staff who shower love on their patients.

Wonderful experience. Dr. Gallagher and Kimberly were very comforting and accommodating with my German shepherd who is not a fan of the vet. They did a great job And my dog Suri's tail was wagging when she came out. Thank you for a great experience. Very knowledgeable, Highly recommend!

This is the nicest, best Vet and staff you will find. Dr. Gallagher is compassionate, highly responsive, and very smart. We see him a lot because we have a lot of pets. Highly, highly recommend.

We have used Doctor Gallagher a few times and a lot of our clients go to him and we have nothing but great things to say about this place. Kim the receptionist is always great at working with us and fitting us in and Dr. Gallaghers care is fabulous. We highly recommend!

I had such a great first experience with Dr. Gallagher. We just got our dog a month ago and I realized very last minute that he needed the flu shot prior to boarding. The office was able to fit me in the next morning. I never felt rushed while at the office and really felt that the vet spent a lot of time with myself and my dog. Honestly, it's probably the most thorough exam I have ever been witness to during the four years I've had dogs. I felt super comfortable and will definitely continue to take my dog back!