About Us
Dr. Lawrence (Larry) Gallagher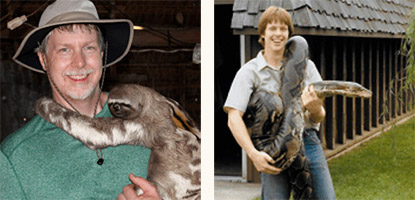 Dr. Gallagher is a graduate of Lycoming College ('87) with a degree in Biology. He then earned a Master of Science degree in Biology from Bucknell University and in 1995, graduated from the University of Pennsylvania, School of Veterinary Medicine.
Since high school, Larry knew he wanted to pursue a career in veterinary medicine. He worked at a pet store from ninth grade until he graduated college. In his sophomore year of college, he took a second job as a keeper in the reptile house of an AZA accredited zoo where he worked through graduate school. He also worked for a year as a research assistant in the Department of Entomology at Penn State University and spent several years as a research technician at the Weis Center for Research at Geisinger Medical Center in Danville, PA.
After graduating from UPenn, he practiced small animal veterinary medicine and surgery in Blue Bell, PA for 2 years before practicing in Bryn Mawr for 19 years. In late 2016, he opened Villanova Veterinary Hospital.
Dr. Gallagher lives in Villanova with his wife, Elaine. They have two adult children, Adrienne and Dane, one dog, McGraw, a "West Virginia Black-tailed Snipe Hound", and Ellis, the world's most mischievous cat. Ellis is a pronunciation of the acronym L.S. but you'll have to ask him in person what that stands for.
In his free time, Dr. Gallagher enjoys fly fishing, SCUBA diving, hiking, and working on his classic cars. Ask him about his photographs of rattlesnakes!
---
Adrienne
Adrienne is the Practice Manager. She graduated from Rosemont College with degrees in History and Political Science, after which she spent several years working with words and writers before entering veterinary medicine.
She enjoys reading, camping, cooking, gardening, and watching hockey and F1. Adrienne and her partner recently moved from Center City to the 'burbs where they share a home with their cats Tuukka, Anže, and Dustin.
---
Rachel, CVT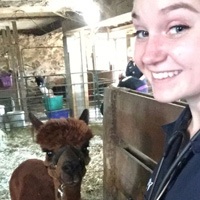 CVT means I am a nationally certified veterinary technician. I grew up in Berks County in a small farm town called Oley. While in Oley Valley High School, I was in the FFA (Future Farmers of America) program where I participated in volunteer work and received agricultural and veterinary education. One year I went to states on the competitive level for veterinary technology, where they tested my knowledge and skills in the field.
After I graduated high school, I enrolled for college at York Technical Institute. I graduated with an Associates in Specialized Veterinary Science and Technology. I did an internship where I grew more familiar with restraint, phlebotomy, surgical prep and procedures, medications, and lab testing with dogs, cats, snakes, birds, geckos, hamsters, etc. In August of 2018 I passed my VTNE (Veterinary Technician National Exam), and that November I became an official Certified Veterinary Technician.
If you see me in the office, feel free to stop and say hi!
---
Isabele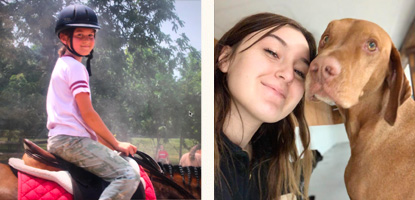 Isabele has always had a love for animals. She grew up with a bunch of animals including guinea pigs, rabbits, horses, goats, chickens, ferrets, dogs, cats, hamsters, fish, and lizards. In her future she hopes to become a CVT or own a rescue.
She currently lives in Exton and in her free time she likes going to local animal shelters and going on hikes.
---
Amy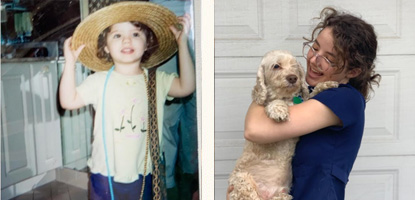 Amy currently is a student at Montgomery County Community College majoring in radiography. She has been surrounded by animals since she was young and loves guessing what kind of music taste each animal has.
She enjoys hiking, visiting new places, collecting antique books, and drawing. She recently moved from the 'burbs of Blue Bell to Manayunk Philadelphia where she lives with her roommate's dog, Storm, and two cats, Fae and Moon.
---
Kelsey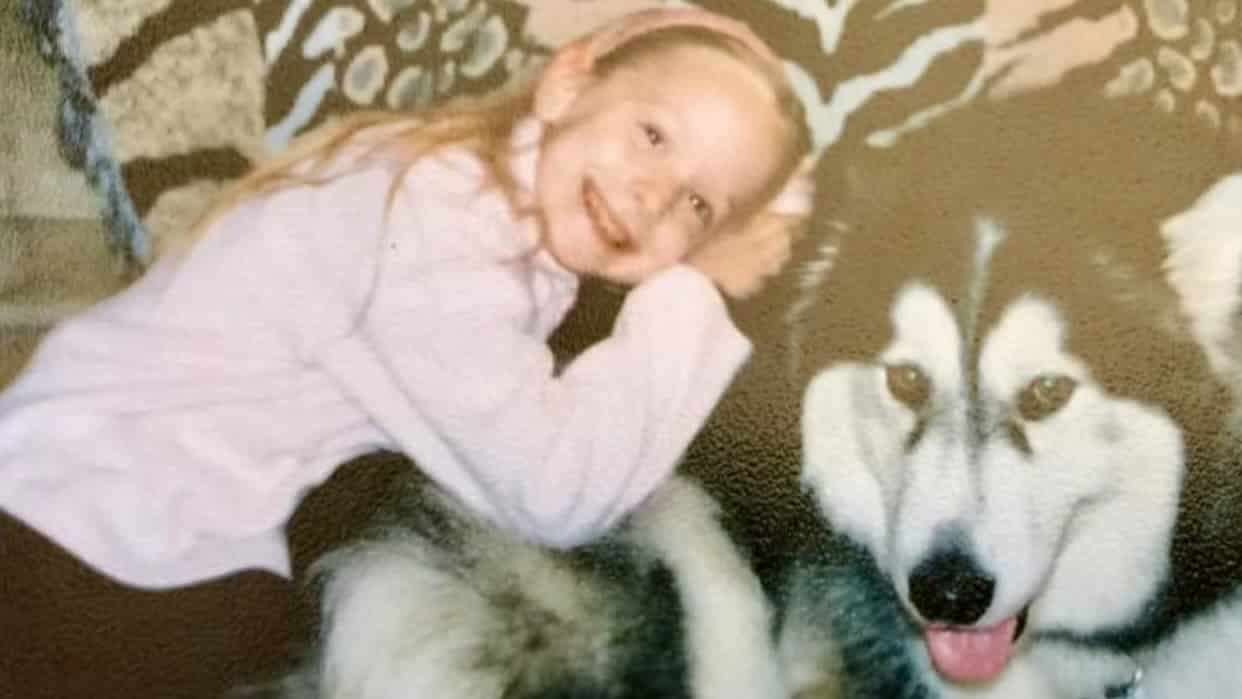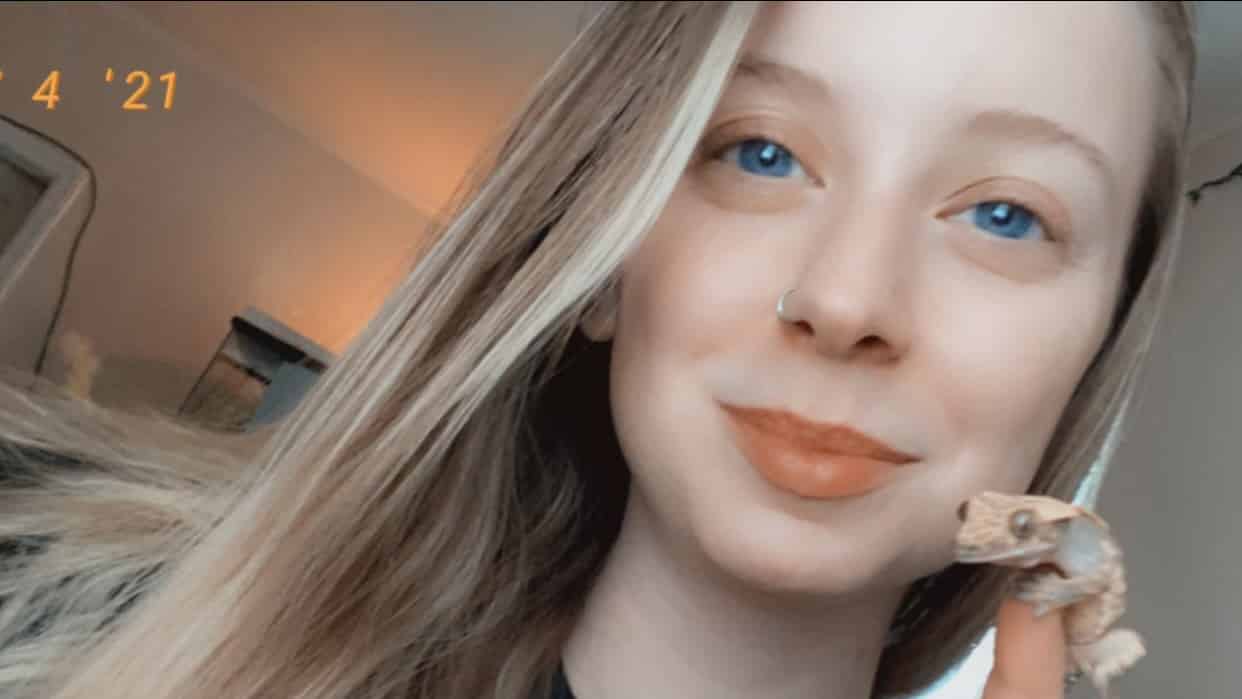 Kelsey has surrounded herself with animals her whole life. She has a passion for pets of all sizes and species and hopes to become a CVT within the next few years. In her free time she enjoys going on hikes and trying new restaurants.
She currently lives in Folsom, with her cat, dog, snake, gecko, mantis and two spiders.
---
Brandi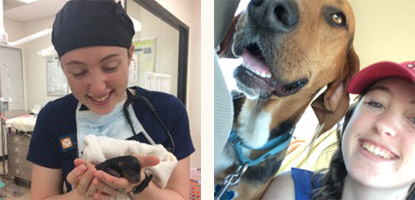 Brandi is recent graduate of Rowan University with a degree in Biology and a concentration in Environmental Science.
She enjoys playing soccer, singing, and reading. She currently lives in West Chester with her boyfriend Patrick and their coonhound Bronson.
---
Dane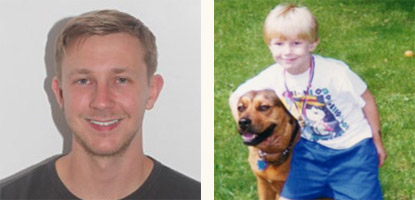 Dane graduated from St. Joseph's University with a degree in English literature, and graduated from Drexel University with a Masters of Laboratory Animal Sciences.
Dane is currently a second year veterinary student at St. George's University and works seasonally at VVH.
He enjoys photography, hiking, and generally spending time outside.
---
Spot Ennis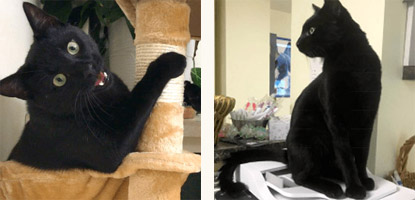 Spot was found in 2018 making rounds at an apartment building in Paoli and one of the residents brought him to us to find a home. Spot took a look around, decided VVH was his to rule, and set about making himself a integral part of the team.
Also known as Sir Stinkerbell, Spotticus, and Spotter Bot, Spot is well known for his outgoing personality and fab wardrobe.
Spot enjoys chewing holes in bags of food to eat the kibble within, helping with exams, and making friends with every person, cat, and dog that visits.
---
McGraw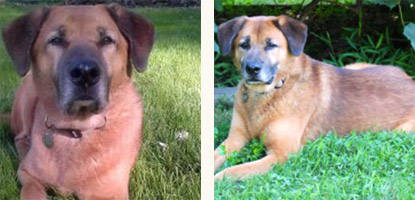 McGraw is originally from West Virginia but moved to Villanova as a young pup in 2005.
Because of his easy-going personality and ability to get along with all dogs, G spent 10 years as the test pup in doggy daycare, but has since retired.
He now spends his days napping in the office at VVH, dreaming of chasing the groundhog around the neighborhood, greeting everybody with a happy woof, and reminding us he really enjoys treats.